Our two new writers, Sarah and Lisa, joined the Technical Content team back in April and were guinea pigs in our custom onboarding process. We asked them to have a quick chat about where they came from and what it's been like to join the team.
Lisa: Hi Sarah! Tell me about what you did before MailChimp.
Sarah: Hey Lisa! I was an English Literature major in college. After school, I spent some time working with nonprofits and became involved with fundraising and development. I was actually the one drafting and sending out email campaigns!
I got the itch to use my English degree a bit more and transitioned to working as a Research Assistant at an engineering consulting firm. In that role, I was reading and writing about owner's manuals and warnings labels. What about you?
Lisa: I majored in Women's Studies and created writing roles for myself no matter what my actual job title was. I've written captions for social media photos, content for websites, syllabi, and even a step-by-step guide for closing down the bar I worked at for a while. That's a compelling read.
All of those experiences prepared me for technical writing in different ways. When I realized this kind of writing was A Thing, like a real job I could do, it was the cartoon lightbulb over my head. I felt an immediate connection to the distilled purity of technical writing. I love the challenge of learning information and reorganizing it to share with users who have different business needs and experience levels.
Sarah: To me, writing an article feels like putting together a puzzle. With a puzzle, you gather and organize your pieces, look for details and patterns, and when those pieces come together in the right way, you have a complete picture.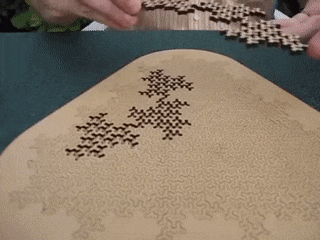 Lisa: Exactly. There is so much more to this role than writing. What skills do you think are most necessary?
Sarah: Definitely communication skills. But that means a lot more than just being a good writer. Listening, asking a lot of questions, and not making assumptions are key.
I'm also continuing to work on what I think of as my telescope/microscope vision, or the flexibility to zoom in and out from considering the big picture to the smallest details of an article. Flexibility is imperative and also plays into the editorial process for me.
Lisa: I've been working on the big picture stuff a lot myself. Working on an article or a bit of specific copy can lead to tunnel vision. I have to remind myself to step back and see how my current project fits into MailChimp's mission and a user's journey. When I find connections and create context, my writing is more functional.
Sarah: It helps that we get a ton of feedback, even though it can be daunting when you're new. But it's honestly the best way to learn! Just don't forget to keep a bit of confidence in your back pocket.
And think of how far we've come. Remember our first week? We didn't know anything! We used the Knowledge Base as a training tool.
Lisa: Yeah, our training was sort of meta. We used the Knowledge Base to learn how to create the Knowledge Base for others. It was a great approach to learn the app while being exposed to the style and scope of writing that we do on this team.
Sarah: I've really loved that the Knowledge Base has been such a big part of our training. As an outside hire to the company, we are learning the same way that our customers are. We practice building email and ad campaigns, and when we don't understand something, we check the Knowledge Base. It provides a window into the customer experience.
What else stood out to you about the onboarding experience?
Lisa: The onboarding process was a mix of self-directed learning and using the team as a resource. In that way, the training mirrored the job itself. Onboarding felt very organic, if sometimes a bit stressful—we were writing real articles and receiving real feedback and learning how to reach out to different people for information. It was not a simulated process.  I appreciated the "dive in" approach, because ultimately I think the best way to learn something is to do it.
Sarah: Yeah. Whenever you start a new job, there's a bit of an itchy feeling of excitement and wanting to get to a place where you are familiar and comfortable with what you are doing. Really, the only thing that can get you there is time, exposure, and practice.
Ultimately, this onboarding experience has been really great. In some ways, we've been thrown in the deep end, but we've also been provided with the tools we need to figure out how to swim, like water wings. I've also got to say, our team is really awesome and I've really appreciated everyone's willingness to have conversations and share knowledge.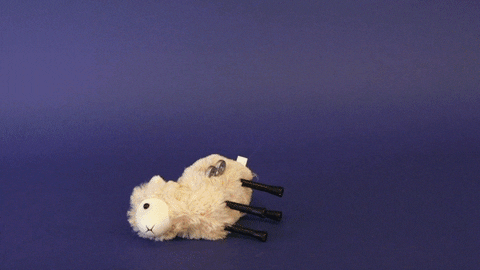 Lisa: And really, I feel like onboarding is ongoing. As I've become more comfortable with the scope of the job, I've been able to go a little deeper and acquire more responsibilities. I'm still learning new things and taking on new challenges every day.
Sarah: What's your typical day at MailChimp like?
Lisa: This is a question I asked our editor and manager at my job interview. They told me that there really is no typical. Now that I'm on the other side, I see what they meant.
Depending on the day, I might go to a stand-up with my product team, meet with other departments about research I'm doing, or dig around the KB for background and in the app for examples.
I'm usually pivoting between a few different writing projects, each with its own set of research challenges. My notebook and pen are constants. Physically writing out questions and outlines helps me stay organized and sane.
Sarah: Same here. When I am stuck on a sentence or a word it helps me to grab a sheet of paper and let words and phrases flow.
Right now, I am learning a lot. I'm spending a lot of time listening and soaking up as much information as I can. Listening is such an important skill to hone in on as we learn more about our customers and the information we share.
Lisa: So far, what have you enjoyed most about working at MailChimp?
Sarah: I'd say definitely the people. It's wonderful to work with other people who are so invested in producing something awesome.
Lisa: Yes, the people. And beyond that, the culture. I feel really fortunate to work for a company whose mission I respect. The folks that work here take ownership over the product. They want the best thing for our users. And there are great employee-led events and activities that happen at MailChimp. When you get a bunch of creative people in a space, really cool things happen.